Vita+ White Grapefruit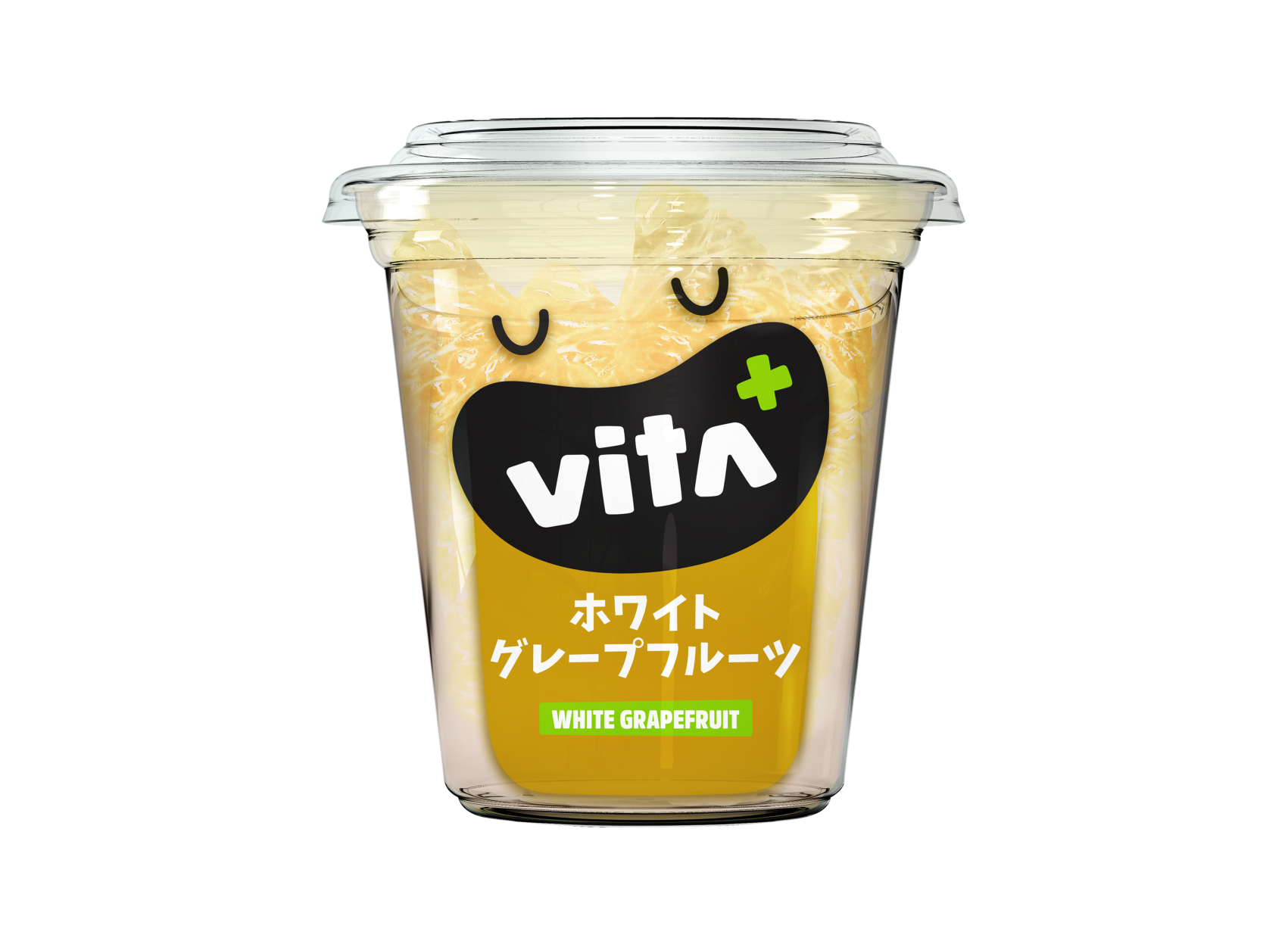 Ready to eat mexican finest grapefruit, peeled, seeded and soaked in extra light syrup.
*Since we use raw fruit, there may be noticeable individual differences in color, acidity, sweetness, bitterness, etc. depending on the origin, time of harvest and fruit variety.
詳細情報
Specification

Storage: Under 10 degrees Celsius Serving Size : 227g JAN(EAN) Code: 4580687790068

Availability

Seasonal

Origin

Mexico

Nutrition Facts (Per 100g)

Energy : 49 kcal Protein : 0.5 g Fat : 0.1 g Carbohydrate : 12.3 g Sodium : 4 mg Vitamin C : 52 mg

Packing

Quantity per case : 12 units Case weight : 2.73 kg Case size : 305 * 228 * 96 mm Cup material : polypropylene Case material : Cardboard

Allergen information (Japanses Standard)

None

Manufacture

Citrex is a Mexican company with more than 20 years of experiences in fruit processing.
same category
Vita+ Red Grapefruits
Vita+ Mango
Vita+ Valencia Orange